Angola Minister of Fisheries visited Yewhing Group – Seahawk Pescas
Publish:2019-03-19 Author:admin View:2024
In the morning of Mar. 18 2019, Seahawk Pescas which held by Yewhing Group is visited by Maria Antonieta Baptista the new Angola Minister of Fisheries & Oceans.
It's reported that minister Maria Antonieta Baptista arrived at Benguela Province to investigate the fishing operation method and communicate with local fishing operators. The first location of the visit is the first China company - Seahawk Pescas in the Angola local ship building industry.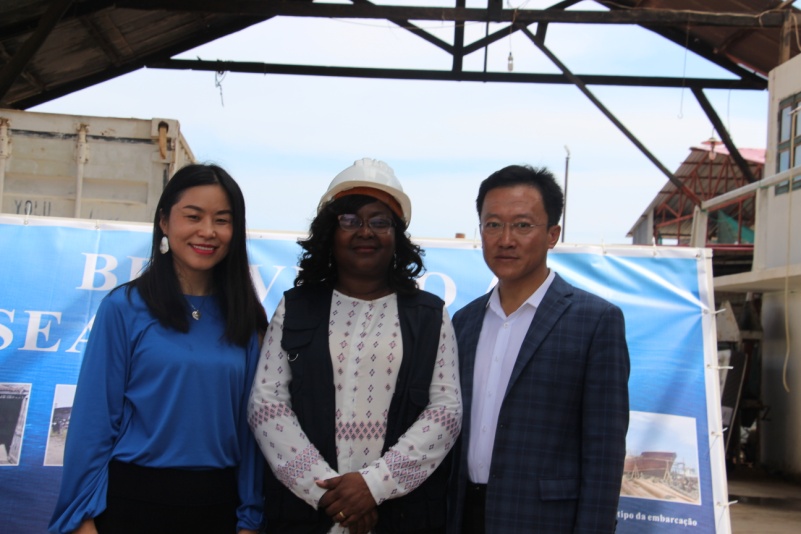 Accompanied by Carlos Martino Cardeiro the vice governor of Benguela and secretary of state fisheries ministry, Felomena the director of fisheries ministry industrial bureau, Jorge the director of fisheries supervision bureau, Anjo the the director of Benguela fisheries supervision bureau, Gomes the director of Benguela fisheries bureau, Leiton the head of Angola fishing boat management bureau, minister of fisheries Maria Antonieta Baptista visited and investigated Yewhing Group – Seahawk Pescas which located at Lobito Velho. The vice president of Yewhing group Jingjian Pan, vice GM of Seahawk Pescas Jin Sun welcomed above officials group, introduced the production capacity and development plan in details.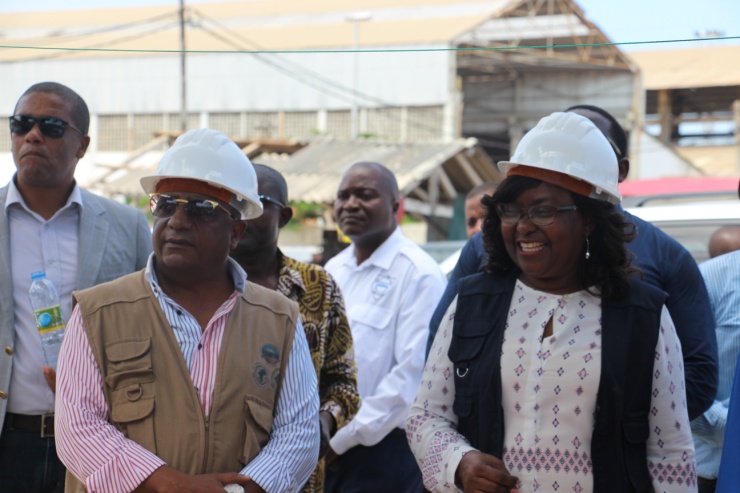 Seahawk Pescas which held by Yewhing Group is a comprehensive fishery company include ship building, ship maintenance, fishing, with the annual capacity of wooden boat building 24 pcs, maintenance 30 pcs various fishing boats. Currently it has built 2 boats, 4 trawlers, and seine ships have been started fishing operations. The training of local crews is very successfully held.
It surprised minister Maria Antonieta Baptista that in such several months it have built and maintained so many boats by Seahawk Pescas. After hearing from the local crew that the most fact boat building only takes 28 days, the minister supervised "It's Chinese speed".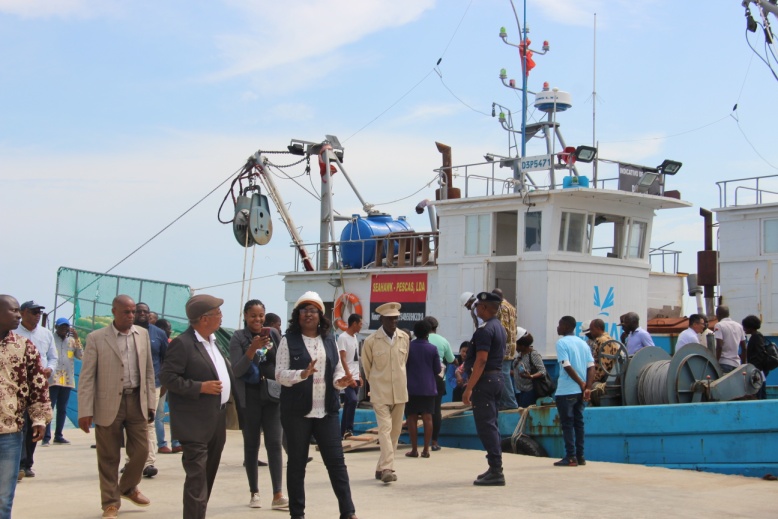 Minister Maria Antonieta Baptista boarded the boat and invested functions of these devices, expressed his satisfaction to the boat.
These new boats build by Seahawk Pescas are all with local Angola wooden materials of high hardness and corrosion resistance. The Chinese technicians trained local people built them which saved the cost and improve the ship building skills of local people. Minister Maria Antonieta Baptista learned the detailed cost of various boat building, talked the plan of Angola Minister of Fisheries to support local fishery and recover the fishing capacity, and asked building factory quote the price for various boats.